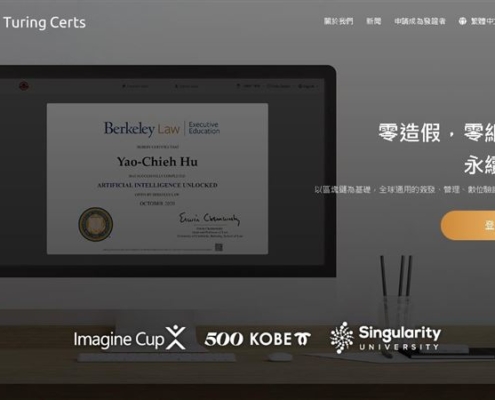 台灣圖靈鏈利用區塊鏈不可篡改的特性,再加上打造在數位世界辨識「身份」的理想,期望讓「紙本」在 21 世紀消失。台灣圖靈鏈創辦人暨執行長胡耀傑認為,接下來的世界將以數位版為正本,紙本都是副本。究竟區塊鏈將如何融入大眾生活,並帶來劃時代的轉變呢?
https://turingcerts.com/wp-content/uploads/2023/03/4059657-PH.jpg
450
800
agent11
/wp-content/uploads/2023/10/logo-color.png
agent11
2023-03-01 16:17:59
2023-11-03 11:24:42
東京辦全球最大型城市科技展 台灣新創公司「圖靈鏈」奪重要獎項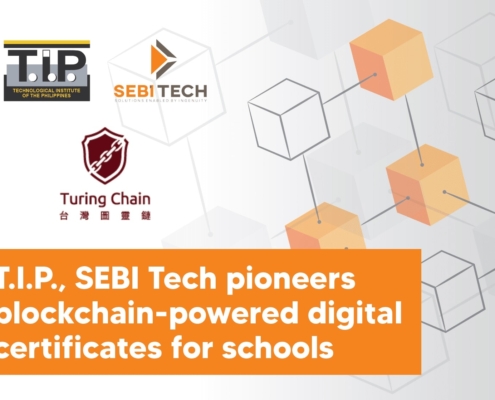 SEBI Technologies, Inc. (SEBI Tech), a spin-off company of the Technological Institute of the Philippines (T.I.P.), has pioneered the development of blockchain-encrypted digital certificates in the Philippines.
https://turingcerts.com/wp-content/uploads/2023/10/41030.jpeg
1118
1567
agent11
/wp-content/uploads/2023/10/logo-color.png
agent11
2021-10-29 16:34:58
2023-11-03 11:25:04
T.I.P. SEBI Tech pioneers blockchain-powered digital certificates for schools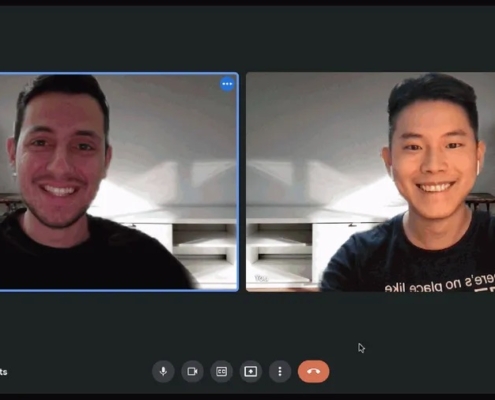 Turing Certs issued the first blockchain diploma with National Tsinghua University, one of Taiwan's top-tier universities. With eyes set on the global market, Turing Certs is currently undergoing proof of concept (POC) with European University, meaning that they are testing product feasibility in the European market.
https://turingcerts.com/wp-content/uploads/2021/07/image.jpeg
506
900
agent11
/wp-content/uploads/2023/10/logo-color.png
agent11
2021-07-14 16:26:46
2023-11-03 11:25:22
Taiwanese blockchain startup Turing Certs enters European campus, students can expect to receive blockchain diplomas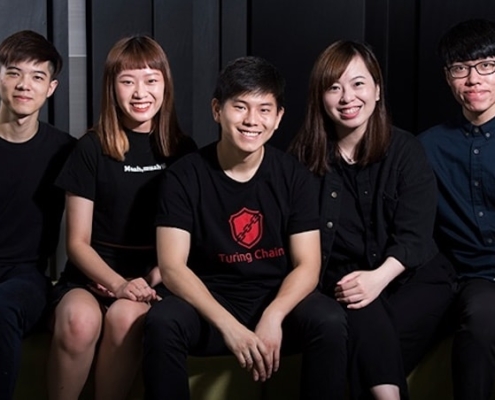 TuringCerts is a product by the whitehat hackers and programmers behind Turing Chain that uses blockchain to create tamper-proof e-portfolios
https://turingcerts.com/wp-content/uploads/2023/10/Turing-Certs.jpeg
452
800
agent11
/wp-content/uploads/2023/10/logo-color.png
agent11
2021-03-30 16:21:04
2023-11-03 11:25:33
TuringCerts combats fraud with blockchain-powered certificate validation